Want to switch from expensive traditional land clearing methods to an efficient, environmentally-friendly alternative? Look no further than professional forestry mulching. A less labor-intensive yet still effective form of land clearing, forestry mulching turns unwanted trees, brush, and invasive plants into organic, nutrient-rich mulch. This technique can reduce your landscaping costs through less expense, quicker project completion, and reduced maintenance.
Turn to Timber Works Tree Care, a leader among tree services in Front Royal, VA. Our team values safe, quality workmanship, and outstanding services. We're licensed, covered by Workers' Comp and liability insurance, and belong to several prestigious tree care associations. For professional plant maintenance and removal, contact Timber Works at (540) 692-9606 today.
Below, we discuss how forestry mulching can reduce landscaping costs:
Cheaper Methods
In simple terms, forestry mulching is a cheaper way to clear vegetation than land clearing and other methods. It involves neither stump grinding nor root removal, so you need not pay for the use of such equipment as excavators, shears, wood chippers, and grinders.
Indeed, tree care professionals carry out this service with a single piece of equipment called a mulcher, reducing labor and fuel consumption costs. Moreover—since the process converts organic material into a rich, compost-like mulch—this service involves no transportation costs to haul debris offsite.
Faster Project Completion
Forestry mulching also reduces the time necessary to clear land. Machines need not work around one another nor proceed in different phases—a single step contains all the work. Without stump grinding or root removal, you skip the most time-consuming and labor-intensive aspects.
Additionally, forestry mulching allows property owners to introduce new plants or developments immediately after completion.
Lower Maintenance Costs
Forestry mulching removes no organic matter from the ground, so you need not spend extra time and money on fertilization or other soil amendments. Forestry mulching's benefits include preventing water runoff, reducing erosion, improving soil health, and promoting future plant growth.
If you have a large piece of land but little time to maintain it, forestry mulching may be a great option for you. It may be an ideal way for you to prep for landscaping changes. If you're unhappy with the time and money that new plants need year after year, this method could reduce those costs and spare you time.
Timber Works Tree Care: Expert Forestry Mulching Front Royal, VA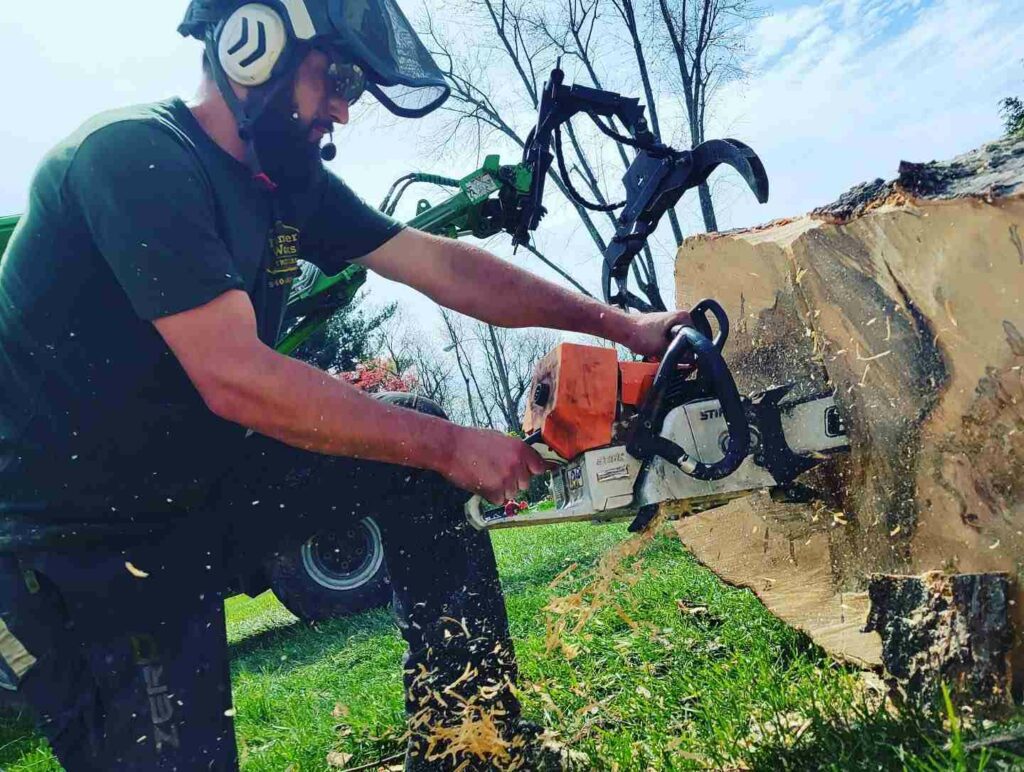 Timber Works offers professional forestry mulching services in and around Front Royal, VA. In addition to tree removal, trimming, and many more services, our team of tree experts can handle all your tree care and land clearing needs. Sign up for a free consultation or call (540) 692-9606 to see how we can help you with your next land maintenance project.