One of the most common questions our customers ask is how much they will pay for the services they receive. Determining an answer is tricky—while we can determine the price point of some professional tree services through a simple equation, others depend on numerous environmental and equipment factors. For example, a tree's size, location, and health will influence the cost of its removal; yet we generally price forestry mulching jobs at a set amount per day.
Nevertheless, hiring Timber Works Tree Care ensures the best value for your money. We offer residential and commercial tree care services to folks across the Front Royal, VA, region. Moreover, our team consists of experienced hands as well as the latest and best equipment on the market. All employees and crew leaders receive Workers' Compensation, and our projects have liability insurance coverage. Call us today at (540) 692-9606 for a free project estimate!
Below, we outline the pricing of some Timber Works services:
Forestry Mulching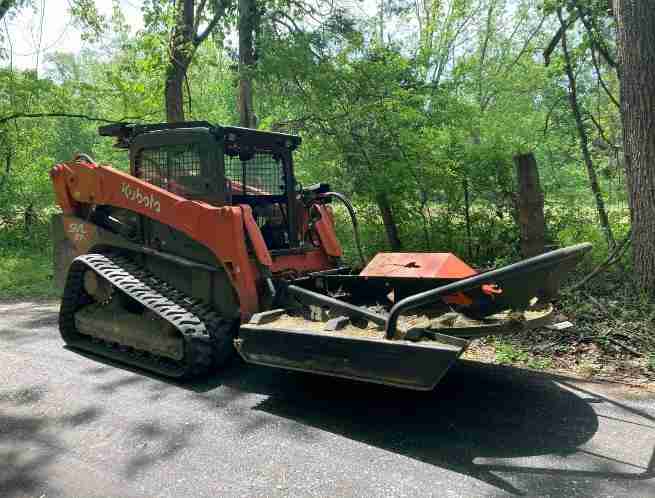 Timber Works' forestry mulching cost is $3,000 per day, and our mulcher can clear approximately an acre of land daily, depending on the terrain and vegetation's condition. Rocky terrain or terrain with trees greater than 8 inches in diameter can cost a bit more than flat, smooth terrain. Nevertheless, our single-man-operated machine entails low labor and equipment costs, making it suitable for almost any property owner who needs land clearing services.
Stump Grinding
Timber Works offers an online calculator to help customers determine a stump grinding service cost. That said, the final price depends on the stump's size: our team calculates the cost based on the length, in inches, of the stump's base. Our rates are $10/inch for stump grinding and $5/inch for optional debris removal. In considering the final price for your service, keep the benefits and conveniences of stump grinding in mind.
Firewood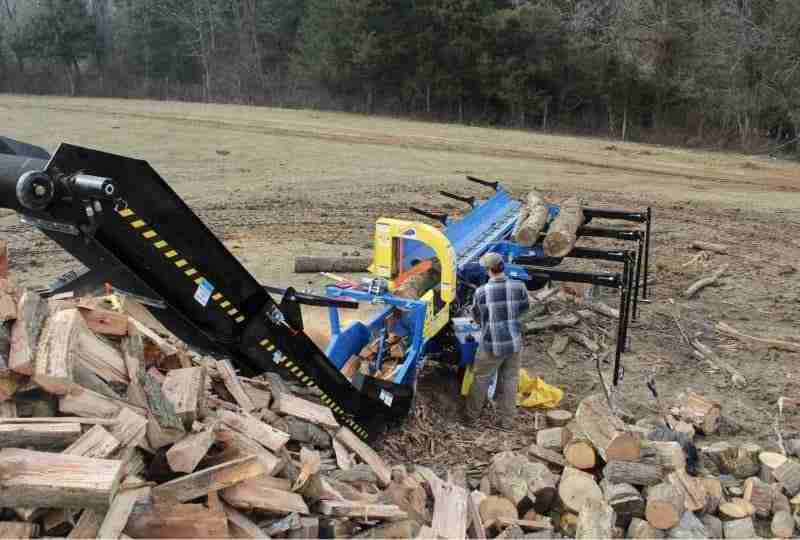 Timber Works also has a split hardwood firewood service, both green and dry. A cord runs for $275 with a delivery fee outside a 30-minute radius. While we do our best to stock as much as possible each year, placing an order in mid to late fall offers the best chance of receiving wood—we run out of stock fast. You can place a firewood order by calling our office or contacting us through our website.
Tree Trimming and Tree Removal
Tree trimming and tree removal service costs depend on the conditions involved, including:
Tree size


First, tree size heavily influences its removal cost. One reason for this influence is the practicality—or lack thereof—of a traditional felling. A large tree near a structure requires equipment such as a bucket truck or crane. In some cases, professionals may need to climb the tree. All these factors drive up the price of removal.

Tree health


The tree's condition also plays a role in determining a project's cost. Indeed, tree professionals can

remedy the danger of tree collapse through careful pruning

. Therefore, removing a healthy and upright tree will have a different price than removing a rotten or diseased one.





We always recommend clients consider removing more than one tree at a time. Doing so may entail

clearing multiple storm-damaged trees

or creating an open space on their property. Removing several trees in one go, rather than one at a time over multiple sessions, can save significant time and money.

Location and equipment


A tree's location will impact the price of its removal—after all, working near a house requires more care and precision than in an open field. Proximity to valuable structures increases liability and therefore cost. Additionally, more equipment raises the overall price as well.
Due to the unique variables that come with numerous tree services, we cannot offer a definite price before an estimate. Nevertheless, Timber Works provides free estimates for all tree services to identify an accurate cost.
Safe and Professional Tree Services in Front Royal, VA
As a professional tree services provider, Timber Works Tree Care prioritizes the health of your trees. We provide comprehensive options at competitive prices backed by the proper licenses and insurance as well as glowing ratings and reviews. Further, it is all made possible by our outstanding tree care experts. For more information or to schedule your Fall tree services, contact us online or at (540) 692-9606.