It's that time of the year again when the air is crisp, everything is covered in snow, the days are short, and diligent homeowners are preparing their spring tree service checklist. It might seem a little too soon for some, but it never hurts to plan ahead. Don't wait until the snow melts and warm days return to tackle your spring tree service checklist. Start inspecting your trees now and enjoy the fruits of your hard work and dedication in the spring.
Tree Service Tips: Getting Ready for the Spring
Most people get excited when the temperatures warm. For homeowners, though, it's the harbinger of an extensive amount of work. People are either on Team "Let Nature Take Its Course" or Team "Clean Everything", and like politics, there's little room for middle ground.
Although you should definitely gather debris that collected beneath trees over winter, like leaves, twigs or fruits, it doesn't mean that you can't leave a pinecone or two on the ground.
Inspect Trees for Damage and Disease
As winter's meltdown is approaching, you should start looking for signs of tree disease. Look for molds and fungi, inspect the holes in the trunk and identify which branches don't put out blossoms or leaves.
If you're a conscious homeowner, you've probably covered trees with a layer of mulch for insulation and fertilization at the beginning of autumn. The end of winter is the perfect time to repeat the process. Mulch will provide a protective layer during the hot summer days, helping trees retain moisture and minimize weed growth.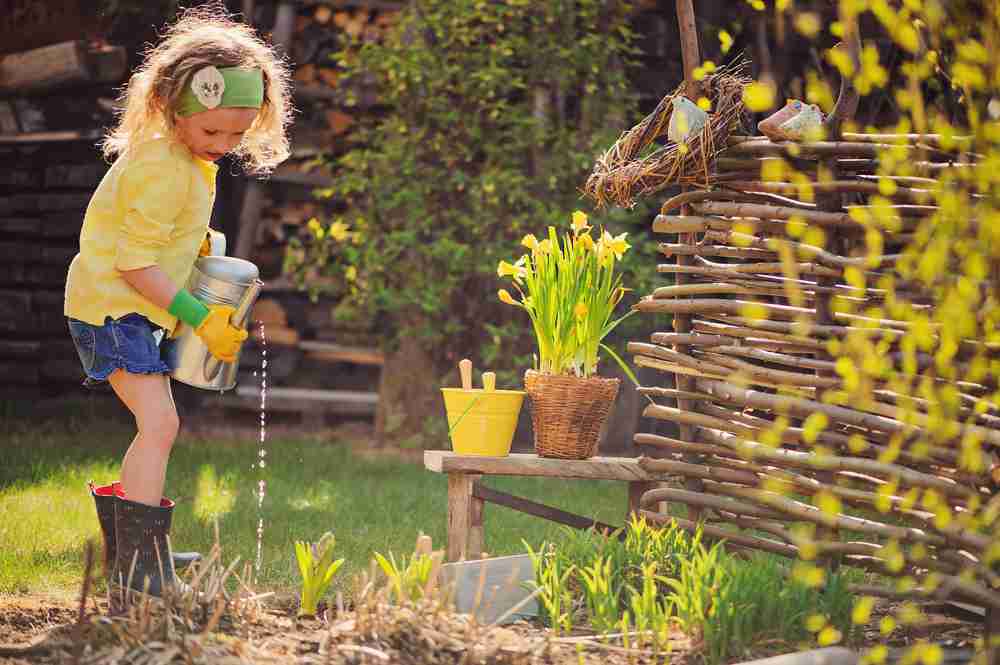 Make Sure to Trim and Prune Your Trees
Tree trimming and pruning is also an essential part of your spring tree service checklist. Heavy snow storms, ice, and powerful winds can take a toll on trees. By removing dead or dying branches, you help sustain the life of trees throughout the hot and dry summer months.
Inspect Your Trees before the Ice Melts
Heavy snow and ice build-up in branches can cause structural damages that can lead to breakages or splits on trunks. Allow the ice to melt a little before inspecting your trees for signs of damage or disease. Not sure what to look for? Have a tree service company identify and remove branches and trees that pose a danger to your home or the properties around it.
Fertilize Your Trees
Most people forget about trees when it comes time to fertilize the garden in the spring. But, just like any other plant, trees need nutrient to live and thrive. Your trees are probably hungry for nutrients after the long, cold winter months. Without proper fertilization, they won't reach their full landscape potential, will be more susceptible to disease and pest, and will have shorter lifespans than well-fertilized trees.
Plant New Trees
The beginning of spring is the perfect time to plant new seedlings for trees. However, it's important to do your homework before planting a seed. Think about how fast a tree grows, how much water it needs and if it's susceptible to certain disease or pests. Then, you need to prepare the soil before planting by adding compost or composted manure to replenish it with nutrients.
Consider Landscaping Projects
Consider a landscaping project to pull your garden together. Trim the edges of the trees, add plants that complement your garden and use shrubs to hide an ugly wall or fence.
If you're the type of person that was probably born with a hammer in your hand, then you can probably do all these things on your own. For the rest of us, there's always specialized spring tree service companies that can make our yard look like the Gardens of Versailles.
Taking proper care of your trees will help sustain their vital energy resources throughout the cold months. If you don't have the time (or desire) to go through your spring tree service checklist, bring in a professional.