Trees' structural integrity may deteriorate over time for numerous unavoidable reasons. Extreme weather, age, and abnormal growth patterns can contribute to a tree losing structural integrity. If you discover a tree's branches developing at awkward angles, its trunk growing too close to your home, or its height leaning heavily, tree cabling might be an ideal solution. Hire an affordable tree service to ensure your property does not face a significant and dangerous problem.
Timber Works Tree Care offers professional tree cabling to residents of Ashville, VA. Our team of expert arborists offers outstanding and comprehensive tree care services at reasonable rates. We prioritize safety and ensure that the trees in your yard grow in a way that avoids putting your family at risk. To learn more about our local tree service, contact us online or call (540) 692-9606.
Below, we discuss tree cabling and bracing techniques as well as their benefits:
What is Tree Cabling?
Weak or awkwardly grown branches can threaten your property and the structures thereon, especially if the trees struggle to withstand extreme weather. Tree cables are inserted along these weak branches and connect them to sturdier ones with much less risk of breaking, bracing the weaklings.
The cables allow these fragile limbs to grow strong, after which a tree expert can remove the support. Moreover, tree cables encourage branches to grow in specific directions—such as away from a house or shed. This process helps establish a safe environment for you and your family.
When is Tree Cabling Necessary?
The twists and turns of tree branches are a beautiful spectacle, yet just one weakling can cause a structural failure throughout the rest of the tree. Even saplings planted in appropriate areas may not grow according to property owners' expectations. Depending on factors like sunlight and wind exposure, their structural integrity can deteriorate and cause weakness in their branches. Such scenarios call for tree cabling.
Beyond weak and awkward branch growth, splitting or cracking bark may indicate a need for cabling. Any tree that grows fruits or nuts must also contend with that extra weight on the branches. Still, an experienced arborist can add cables and use bracing techniques to distribute that weight. If you have a tree growing too close to your home or another structure, tree cabling can protect it without sacrificing the tree.
The Benefits of Tree Cabling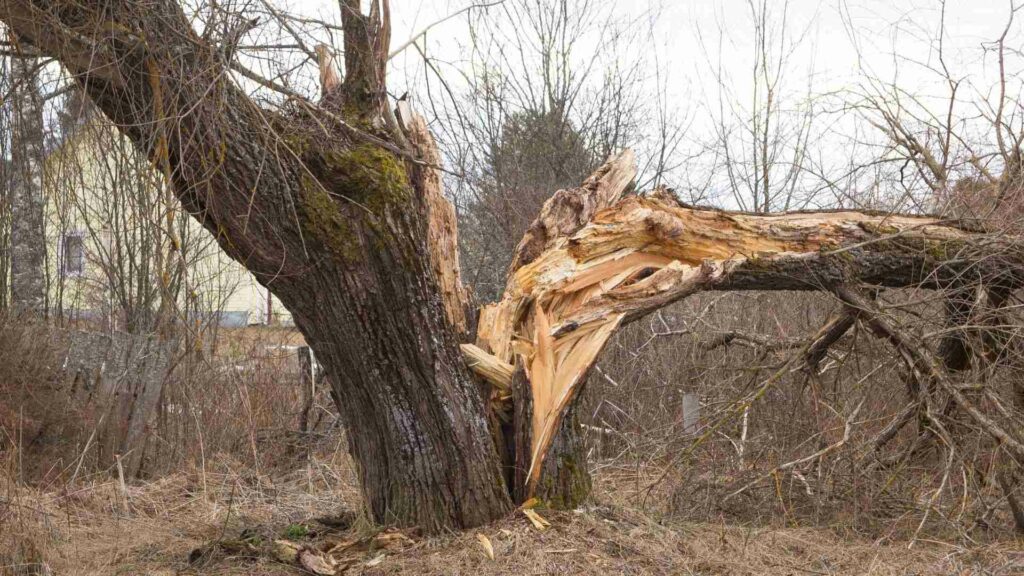 As a preventative measure, tree cabling's benefits greatly outweigh its cost or time commitment. Not only does this process prevent trees from losing their delicate branches, but it also increases their lifespan. Trees that lean too far in one direction or are top-heavy are at risk of significant breaks and splinters in their trunk. Cabling allows trees to grow without the risk of awkward bark development.
Moreover, Timber Works offers some of the best tree cabling rates in the area. Given tree maintenance's importance to the health and appeal of your land, you must put your trust in expert hands to assess and provide necessary tree services.
Affordable Tree Cabling Services in Ashville, VA
Tree care you can depend on allows homeowners of Ashville, VA, to enjoy their property with the knowledge their trees pose no threat to their home's safety. If you notice cracks and splinters in the bark of your tree, or if branches are beginning to grow at awkward angles, turn to Timber Works Tree Care. Our affordable tree services range from tree cabling to removal and much more. For a free consultation and estimate, contact us at (540) 692-9606 today.