The most beautiful trees are those that have a full and healthy canopy. However, the best way to achieve this look is not to let the foliage grow without trimming. Although our instinct may suggest that trees naturally grow beautiful foliage, that method leads to overgrowth, which can harm the tree's health and your property. Therefore, professional tree trimming services are essential to maintaining your land appearance and upkeep.
So, contact a certified and trained tree care company: Timber Works Tree Care. We provide top-notch trimming and pruning services in Middleburg, VA, and the surrounding region. Our high-quality arboreal support includes tree removal, land clearing, and forestry mulching. Call (540) 254-5773 to learn about our options and receive a free project estimate.
The Importance of Routine Tree Trimming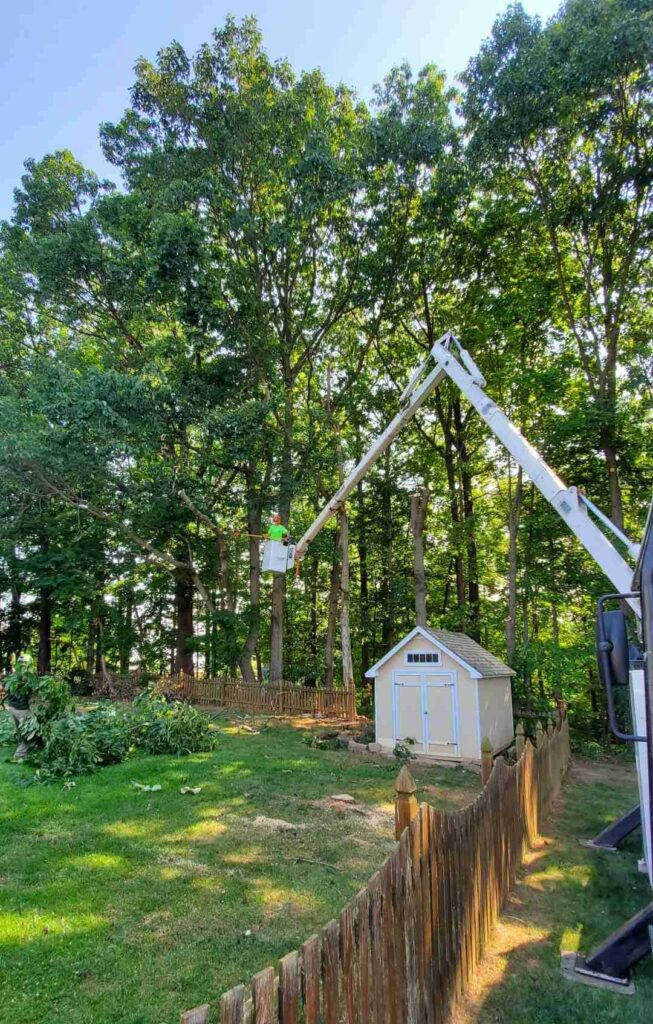 Branches on overgrown trees receive uneven amounts of sunlight, leading to root loss and stunted growth. Yet routine trimming benefits the tree's health by allowing it to utilize nutrients for balanced growth rather than putting its energy and resources into maintaining non-essential limbs or branches.
Without regular trimming, tree limbs become overgrown and tax the tree's strength. It may also lead to disease and rot within the tree because it overextends and cannot cope with these blights. Such a canopy is also prime real estate for numerous kinds of pests, possibly leading to unwanted animal infestations.
Lack of proper maintenance can also lead to root and limb vitality loss, raising the risk of accidents. Overgrown branches are heavy, and a tree unable to hold them may instead droop into walkways. Moreover, a lack of nutrients for all foliage leads to roots weakening. Maintenance is essential to keeping your property accident-free—a routinely trimmed tree is a strong tree.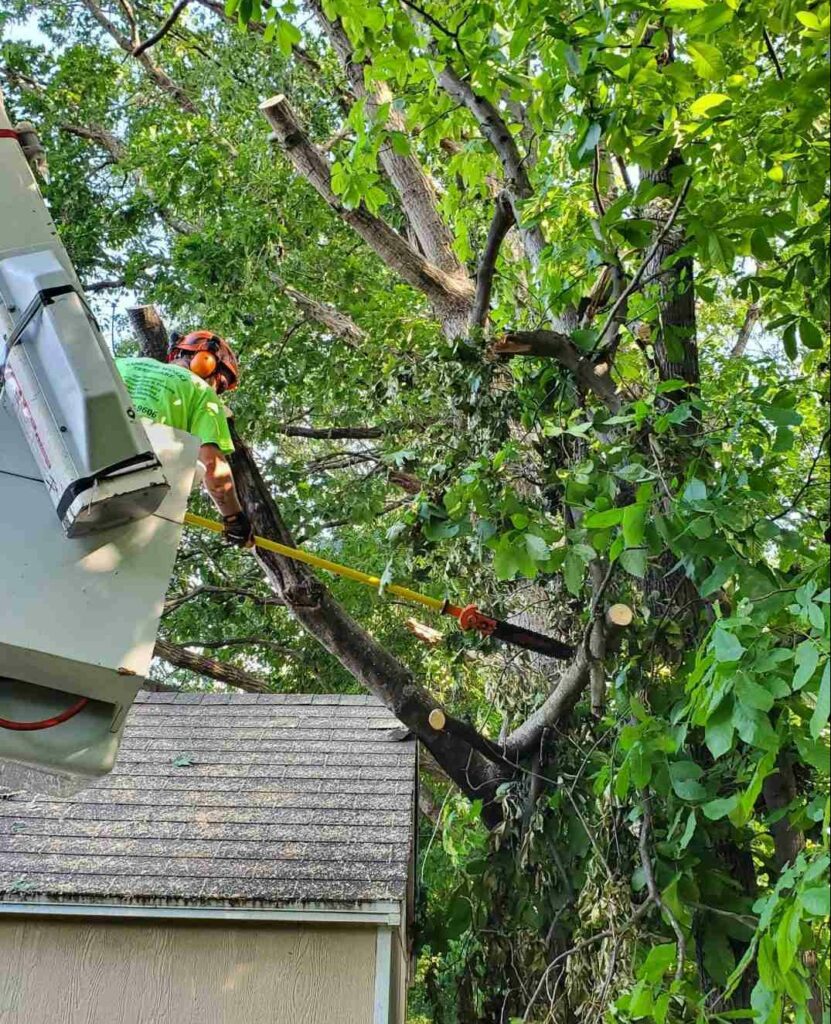 An overgrown tree close to your house could harm your roof and siding, while continuous rubbing of a limb against a roof damages structural integrity. Dead branches caught in the canopy can fall unexpectedly and cause injury or property damage. If a tree canopy is dense, it acts like a sail and increases the chances a weak-rooted tree will blow over in a strong wind. Yet a well-trimmed tree has space in the canopy for the air to pass through. Trimming improves the tree's overall health, enhancing appearance and property value.
Generally, mature trees should receive trimming every 3-5 years and young trees every 2-3. Some tree species require annual trimming. Certified and experienced professionals endeavor to protect your tree's health and the safety of your land and yourself. Our trimmers also prune carefully to ensure the timber is not vulnerable to pests and diseases. To guarantee your and your property's safety, consult professionals on the best options to keep your trees well-maintained and healthy year-round!
Tree Trimming Available Now in Middleburg, VA
While it might seem a minor concern, property maintenance is crucial for maintaining a healthy environment. Middleburg, VA, residents who need tree trimming services or other tree work can turn to Timber Works Tree Care. We help with tree and land needs, including land clearing, tree removal, stump grinding, and more. Call (540) 254-5773 to learn more about our high-quality options and outstanding customer service!