When well maintained, land is a wonderful thing. Yet nature can easily overrun it and make all control efforts difficult and expensive. Even maintaining open fields can quickly become too much for one person to handle. And determining the best method for tempering such growth can be daunting.
For professional forestry mulching services, contact a certified and trained tree care company: Timber Works Tree Care. Our team provides top-notch land clearing services in Winchester, VA, and the surrounding region. Our high-quality arboreal support includes tree removal, trimming, land clearing, and forestry mulching. Call (540) 692-9606 to learn about our options and receive a free project estimate.
Bush Hogging vs. Forestry Mulching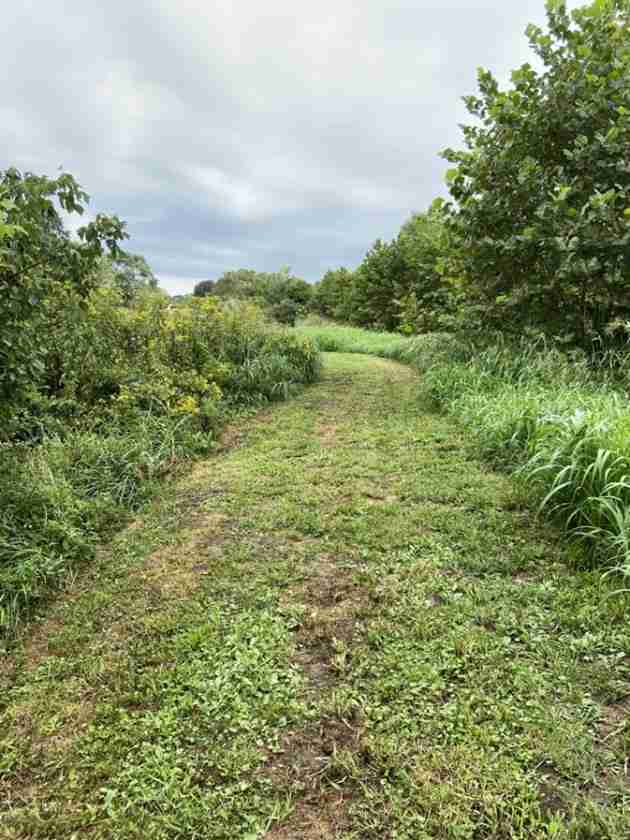 Bush hogging and forestry mulching are distinct services that professionals use to clear land. Both are cost-effective and non-invasive options for removing unwanted foliage but differ in method and outcome. Bush hogging is effective on land where grass has grown too much to mow. Yet the bush hog device cannot handle vegetation like large brush or trees. This machine is pulled behind a tractor, which makes it suitable for open spaces like overgrown pastures.
On the other hand, forestry mulching is more adaptable to the terrain. The mulching machine is operated by a tree service technician and effectively clears property populated by dense brush or trees. Due to their size and maneuverability, mulchers offer more utility than bush hogs in clearing wooded, steep, or crowded areas.
Mulchers use a rotary drum equipped with steel chipper tools or blades to shred vegetation, leaving behind a mulch spread. Despite its processing power with vegetation, forestry mulching leaves soil undisturbed when it removes brush. It eliminates the need for heavy equipment, so wildlife is left to flourish in undisrupted soil. This fact, coupled with the mulch spread, means that forestry mulching leaves land in excellent shape!
Both options are more efficient than other heavy machinery. However, bush hogging is only effective for open areas overgrown with grass, while forestry mulching is versatile for all landscapes and vegetation. The latter proves to be the best option for land clearing.
Forestry Mulching Available Now in Winchester, VA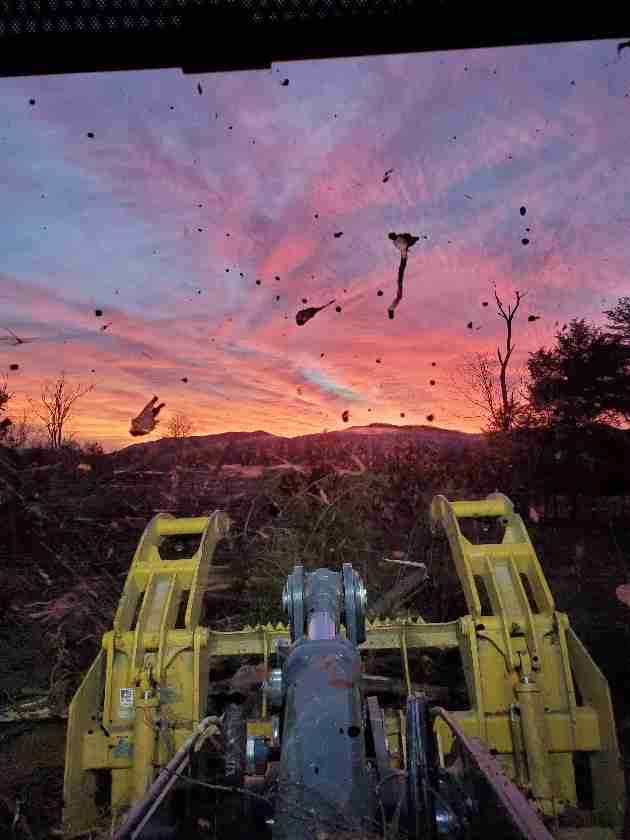 While it might seem a minor concern, property maintenance is crucial for maintaining a healthy environment. Winchester, VA, residents who need forestry mulching services or other tree work can turn to Timber Works Tree Care. We help with land service needs, including land clearing, tree removal, stump grinding, and more. Call (540) 254-5773 to learn more about our high-quality options and outstanding customer service!