We're excited to announce that Timber Works is now an official member of the International Society of Arboriculture (ISA).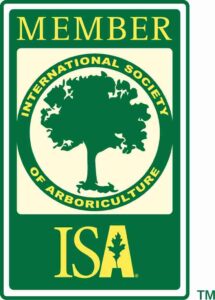 What Is The ISA?
The ISA expresses their purpose clearly, stating:
"Through research, technology, and education, the International Society of Arboriculture (ISA) promotes the professional practice of arboriculture and fosters a greater worldwide awareness of the benefits of trees."¹
We've appreciated the ISA's concern for the environment since we first heard about them. We especially appreciate their mission to educate people on the vast benefits of growing and maintaining trees.
Our Mission Here At Timber Works
Here at Timber Works, we are dedicated to a similar mission and in the coming year we are focusing on creating and sharing Tree Care Tips & Arboriculture Resources to help anyone with Tree Care related interests and questions.
Knowing how to care for your landscape is an important part of owning land or being a homeowner. Our goal, then, is to help educate you on best practices for taking care of your landscape and, especially, your trees. We'll do our best to give you the knowledge and resources you need to know when DIY landscaping OR professional tree care services are right for you.
You can learn more about our certifications by visiting the ISA website or viewing our profile as a Member of the Resourcelinks Business Directory Network of Business Websites.
What Do You Want To Know?
We want to hear from you!
If you have any Tree Care related questions that you want answered, please leave them in the comment box below.
…And if you can't think of any at this very moment, tell us which of these topics related to Tree Care you want to know more about.
What To Look For In A Tree Care Company
How Much Do Tree Care Services Cost?
How Long Will Tree Removal Take?