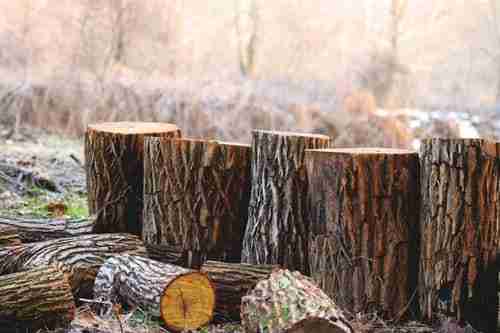 If your beautiful garden is afflicted by an unseen tree stump, then you may need to consider professional stump removal. While stump removal may potentially damage its surrounding environment due to the chemical used to soften the soil, it's highly recommended that you work together with a certified arborist to ensure your yard is kept intact. If you would like to preserve the soil in order to use it later, then you may need to consider stump grinding instead. This option is more environmentally friendly and often cheaper than removal. If you are cogitating an experienced stump grinding service, converse with our professionals at Timber Works Tree Care.
At Timber Works Tree Care, we are experienced in the stump grinding process and fully equipped with the machinery needed to tackle even the largest of stumps. Our trained professionals will transcend your expectations and provide you with tree services that are customized to your needs. But why consider stump grinding, you say?
Below are a few of the benefits that stump grinding can provide to you:
Environmentally Friendly
Stump grinding is a process that removes the stump without removing the root. This allows the roots to decay naturally and fertilize the soil below. Stump grinding also maintains the health of the soil around the tree, making it a perfect place to plant. Along with being the cheaper option, stump grinding is the "lesser" of the two and also less of a hassle.
Improved Safety
When mowing your lawn or having your kids playing in the yard, you want to make sure everything is safe. Tree stumps may contain sharp edges that could potentially lead to splinters or a broken mower. With stump grinding, we are able to shave off as much as you want and make the stump as smooth as glass or as low as you prefer it.
Upgraded Appearance
Once your tree stump has been ground, it can significantly improve the appearance of your lawn. You also have the option of using the freshly ground stump as a natural mulch for your yard, or if you're looking to grow lush green grass, consider adding soil and seed the area instead. If you would like to increase your living space, maybe consider adding a hardscape or other feature to replace where your tree stump was. Depending on your vision for your property, get in touch with our tree crew and let us help you determine what the best course of action is.
Timber Works Tree Care: Phenomenal Stump Grinding Services in Northern VA
Removing your tree stumps may be labor-intensive, strenuous, and potentially damaging to the environment surrounding the tree. Timber Works Tree Care is an all-inclusive tree service company that prides itself on our extensive knowledge about every stage of the tree care process, including our reliable stump grinding services. Together, we can turn that old stump into something new!
If you are looking to give the stump in your backyard a shave and regenerate it to serve its new purpose, then contact us at (540) 692-9606 and let us provide you with our expertise.