Winter weather can put your landscape's trees in danger. Although you cannot prevent these conditions from occurring, you can learn to identify signs of damage on your trees, including leaf scorch, broken or bent branches, and frost cracks. For more information about how to protect your trees from winter damage, turn to a local tree maintenance service.
Timber Works Tree Care offers professional tree maintenance in Winchester, VA. We are licensed and insured to provide quality residential and commercial tree services, including firewood, forestry mulching, and emergency tree removal. Prepare your trees for winter this year with the help of Timber Works. Contact us today for a free tree service estimate!
Below, we discuss 3 signs of winter tree damage:
1. Leaf Scorch
Although this symptom often does not appear until spring, leaf scorch is a form of tree damage caused by winter conditions. You can identify scorched leaves by their curled, brown margins and edges.
Leaf scorch occurs when the ground is frozen but the air temperature is above freezing. The warm air dehydrates trees while ground freeze prevents them from absorbing water. Leaf scorch results from the combination of drastic temperatures.
You can help prevent winter leaf scorch by watering your trees before freezing temperatures set in. Doing so allows your trees to retain water throughout winter. If your trees succumb to winter leaf scorch, the damaged branches may need trimming at an appropriate time.
2. Broken or Bent Branches
Branches are often broken or bent due to snow or ice when they build up on limbs. However, you can prevent snow or ice from breaking or bending branches by removing snow from your trees with a broom. Do not apply force or attempt to break the ice on trees, as the ice makes trees brittle and, thus, prone to breaking.
3. Frost Cracks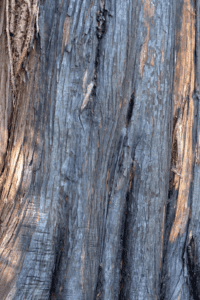 Frost cracks occur when the sun thaws and warms trees' outer bark layers to a higher temperature than their interior (cambium) layers. Specifically, water retained within the tree's cells moves outside the cells as the tree freezes.
This process causes the tree's wood to shrink. Later, when the tree's bark increases temperature, the frozen wood separates from the thawed bark, creating a crack. Oftentimes, these cracks fill with water as temperatures increase. However, frost cracks can recur annually when the process repeats itself, worsening the damage with repetition.
Frost cracks are more likely to occur in areas where the tree has been damaged before. Proper tree trimming and general maintenance can help prevent frost cracks. Trees painted with white latex paint also reflect light off their trunks, thereby reducing temperature fluctuations and frost cracks.
Timber Works Tree Care: Quality Tree Maintenance in Winchester, VA
Turn to Timber Works Tree Care for excellent tree maintenance in Winchester, VA. We value honesty and consistent communication with all of our clients. Our team exemplifies positivity and a strong work ethic as we provide you with expert tree care services ranging from tree inspection to land clearing and beyond. Safety is our number one priority, which is why we are fully licensed and insured. Call us today at (540)-254-5773 to ensure your trees are properly prepared for winter.