As we approach New Year's in Virginia, temperatures become increasingly frigid, which affects your trees in several ways. Nevertheless, you can protect your trees by scheduling an inspection, safeguarding your youngest trees, having limbs pruned, securing loose/overgrown limbs, and mulching. Contact a professional emergency tree service to prepare your trees for harsh winter conditions.
Timber Works Tree Care is a local tree service that provides expert tree care for residents and businesses throughout Leesburg and Northern Virginia. Our team is trained and prepared to perform high-quality services such as large-scale land clearing, tree pruning and removal, site preparation, and much more. We work throughout the year, making sure our customers have the healthiest trees and the safest properties possible. If you need help with your landscape's trees, contact Timber Works.
Below, we describe how you can work with Timber Works to prepare your trees for the New Year:
How to Prepare Your Trees For The New Year
Schedule an Inspection
First, hire a professional to inspect your trees. A tree care expert can identify issues in your trees. They can also provide you with a variety of tree care solutions to prevent damage and even improve trees' growth next spring.
Furthermore, professionals at Timber Works also provide emergency response tree service to clients with dense and hazardous forestry on their property.
Care For The Youngest First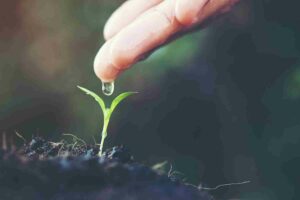 When preparing your trees for winter, you should start by protecting the youngest trees first. Recently-planted saplings and young trees have limited root systems, which don't extend as deep as their mature counterparts. Thus, their roots are vulnerable to freezing temperatures and excess moisture, which cause root rot and tree death.
Have Trees Pruned
You should also have a tree care professional prune your trees during winter. Tree pruning involves trimming down select parts of your tree—outlying branches, bent limbs, unwanted buds—to ensure it grows into a form that ideally fits your landscape.
According to the Colorado State Forest Service, winter is the best time to have trees pruned because they are dormant and, thus, less affected by limb loss. Winter also makes pruning easier as far fewer leaves get in the way.
Get Loose/Overgrown Limbs Secured
Additionally, you should have an arborist brace loose or overgrown branches. These limbs are the most susceptible to damage from high winds or heavy snowfall. Cabling/bracing your branches protects your trees and keeps them intact through the winter.
This practice also protects your home from errant limbs. If a branch were to break and fall, your home could end up damaged. However, with the skill and foresight of an expert from Timber Works, your home and your trees can be safe from any potential damage.
Ensure All Trees Have Mulch
One further way to ensure your trees' growth into the new year is to have a tree care specialist place mulch around your trees. Mulching is one of the best ways to protect your trees in the winter, as it:
Reduces soil evaporation


Sustains the absorption of water


Insulates the soil and roots from freezing temperatures


A Timber Works professional can spread mulch among several trees to ensure they remain protected through the winter. Furthermore, we can produce fresh mulch through our forestry mulching service, where we grind down overgrowth and debris such as twigs, branches, and small trees.
Doing so clears up your landscape and provides you with the mulch needed to protect your trees through the New Year.
Timber Works Tree Care: Responsive Emergency Tree Service in Leesburg, VA
Get your trees quality care to withstand winter by turning to Timber Works Tree Care, an experienced tree care service in Leesburg, VA. In addition to providing simple but vital services like land clearing, tree removal, and stump grinding, we also perform fast and prompt emergency tree services. Disease and inclement weather can make trees dangerous for a home or property, which is where we can help. Contact us at (540) 692-9606 to learn more about our emergency tree service as well as our full range of services.