Knowing where to start when beginning a land-clearing project is tricky. Non-professionals struggle to see the answer to some critical questions, such as how one can best prepare for the land's intended use. Also, which method will be most effective? How do you complete the project without breaking your budget? Thankfully, land clearing service professionals have all the answers.
Timber Works offers professional land clearing options for Huntly, VA, homeowners—no matter their reasons for clearing. Whether you want to use the land for crops, a horse pasture, a building site, or something else, Timber Works provides the latest techniques to clear and prep the area to satisfaction. To book a free estimate with us, call (540) 692-9606 or visit our website today!
Below, we discuss how to best clear and use your land:
How Much Clearing Is Needed To Use Your Property?
Whether you're looking to use your property for crops, hunting, building, or trails, the best land clearing is precise and methodical. This standard is hard to achieve if done by hand tools, but Timber Works designs land clearing to streamline your project. We use machinery such as our forestry mulchers, horizontal grinder, and stump grinder to speed up the process. Once we have finished clearing, the client has nothing to do but put their property to use.
Land clearing jobs encompass more than just above-ground vegetation—property owners must consider how to deal with stumps from tree removals. In some cases, clients are okay with leaving the stumps because they are not planning on using the property for farming or a building site. However, leftover stumps on cleared land provide an ideal home for pests and rot. They can be especially hazardous if hidden. Stump removal is imperative if the land is for farming or building purposes, as stumps can damage agricultural equipment or interfere with construction.
However, Timber Works offers many ways to rid your property of troublesome stumps. Land clearing using forestry mulching is one solution, as the machine can mulch stumps down to the ground. Timber Works also utilizes stump grinding or an excavator to pull the stump up and put it through our horizontal grinder. Whichever method you choose, the result is cleared land for building, hunting, or other uses!
Quick and Selective Clearing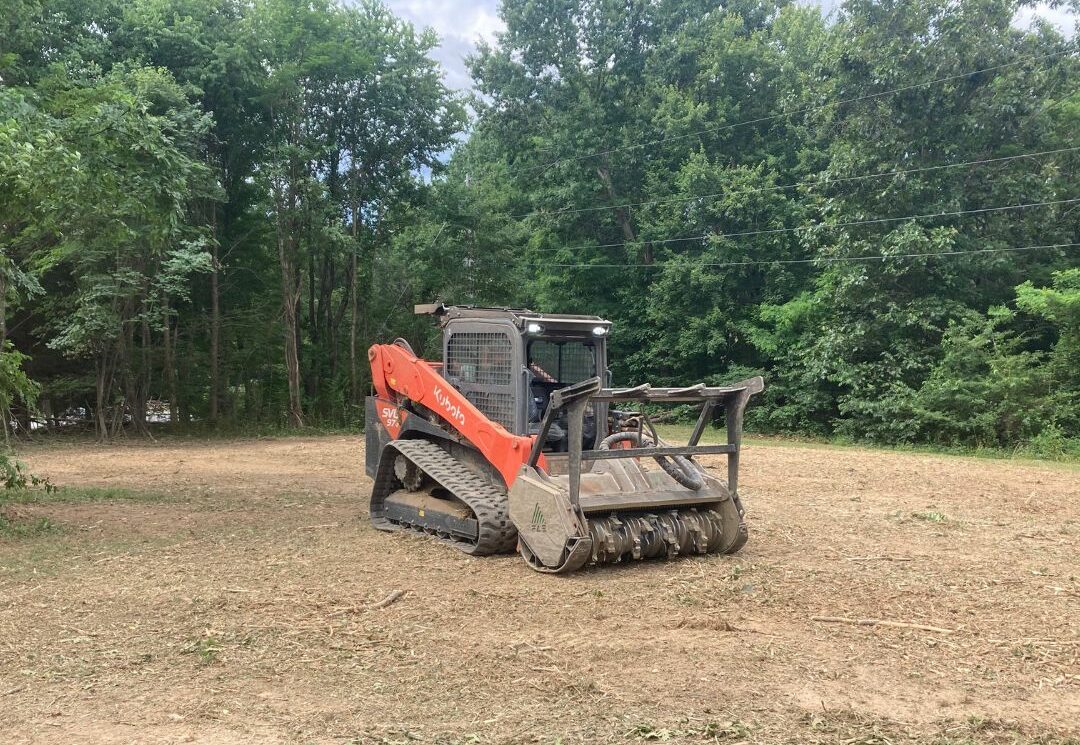 Our forestry mulching service is one of our most effective options for clearing land for any use. It utilizes a single-operator machine to process vegetation in select sections or entire tracts, using a round rotating drum on the front. By grinding up shrubs, brush, and trees up to 6-8" in diameter, this service leaves behind a mulch cover that is ideal for erosion control, soil health, and preventing further regrowth. The maneuverability of this machine makes it especially suitable for creating hunting trails or selectively clearing areas that would otherwise be hard to reach.
We can modify these services to fit any client's needs. Timber Works' land clearing services deliver quick and efficient results, so your property is ready for use in no time.
Booking Our Services
Before working with our land clearing services, you will meet an estimator. They will inspect the land to accurately determine the time, equipment, and manpower needed for your terrain. For example, steep or rocky terrain can affect clearing and lengthen the job. The estimator will send their estimate by email, and you can read everything necessary for your land clearing in detail. The detailed proposal makes it easy for clients to select the aspects of the work they want completed and ask about things they don't understand.
After you accept our proposal, our office staff will reach out to schedule the project. We prioritize our clients' time and plan each job for the earliest possible date. As always, our goal is to provide safe and efficient service.
No matter the land clearing method, you can expect efficient and satisfactory work. Our technicians and crew members make the most of their time on your property using up-to-date equipment and ensure that your land is clear of unwanted trees or foliage. Once our crew finishes, you will have a clear piece of land ready for construction, horses, crops, or anything else you desire!
Land Clearing Services Available Now in Huntly, VA!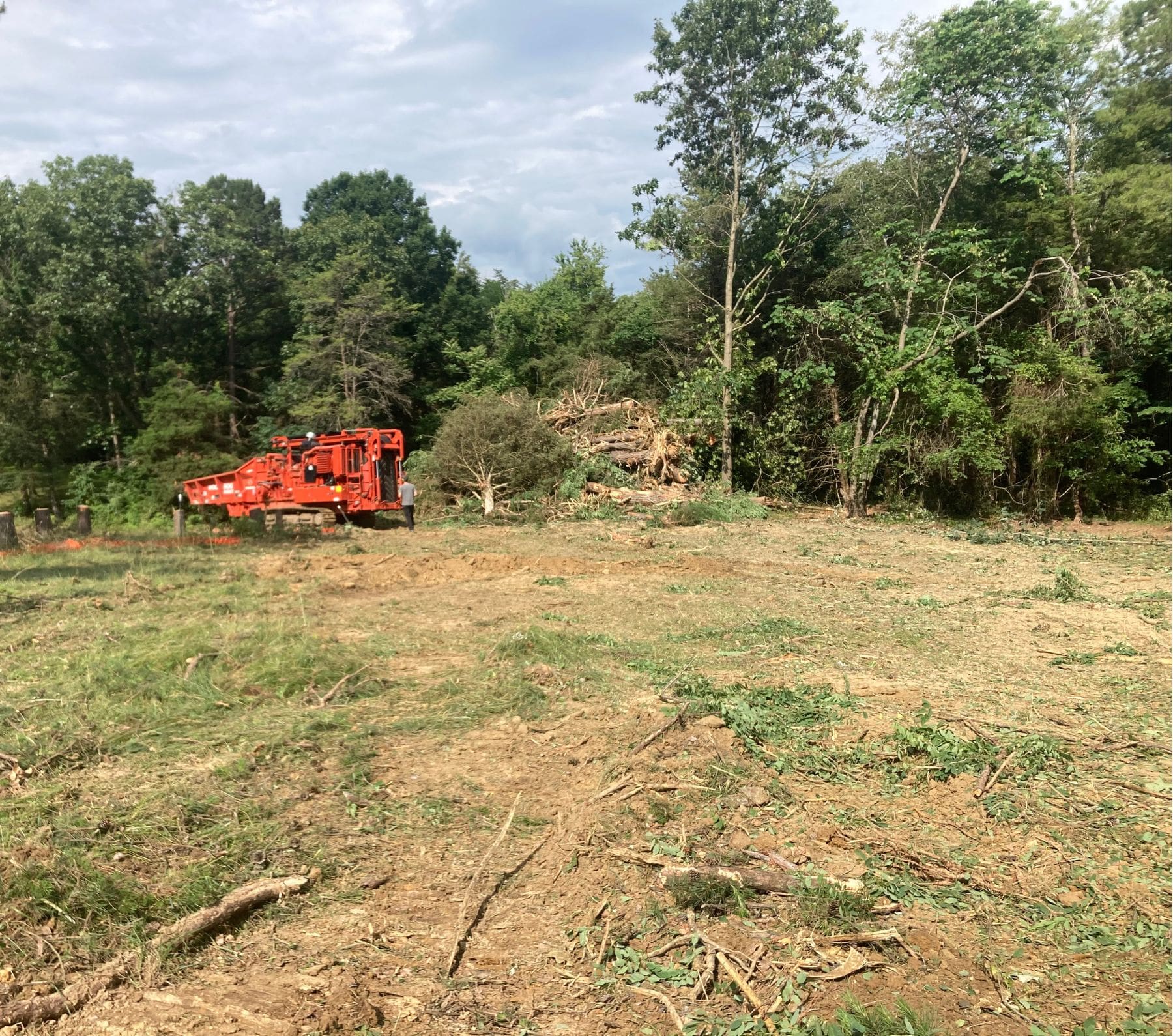 Timber Works Tree Care has the necessary methods and expertise for convenient land clearing services. Whether you do so to grow crops, hunt, or build, we can handle the heavy labor with our professional equipment and expertise. Timber Works prioritizes safety as we maintain all our equipment and are a fully Worker's Comp and Liability Insured company. Contact us today through our website, or call (540) 693-9606 to book a free estimate for any land clearing needs!