Clearing brush can be daunting, especially on a property with years' worth of overgrowth. Luckily, professional tree services can handle even the densest brush, clearing quickly and efficiently so you have a clean property. Rather than attempting vegetation management through hand-clearing, turn to an affordable tree service with access to a horizontal grinder and more professional-grade equipment.
Timber Works Tree Care applies the highest safety standards and most efficient methods for work, including brush clearing. Our technicians use up-to-date equipment, stay informed on safety standards, and receive full coverage through Workers' Comp and Liability insurance. Contact us today through our website or call (540) 692-9606 to schedule a free estimate for all your brush-clearing needs in Delaplane, VA!
Below, we review the 2 best ways to clear brush:
Clearing Brush with Forestry Mulching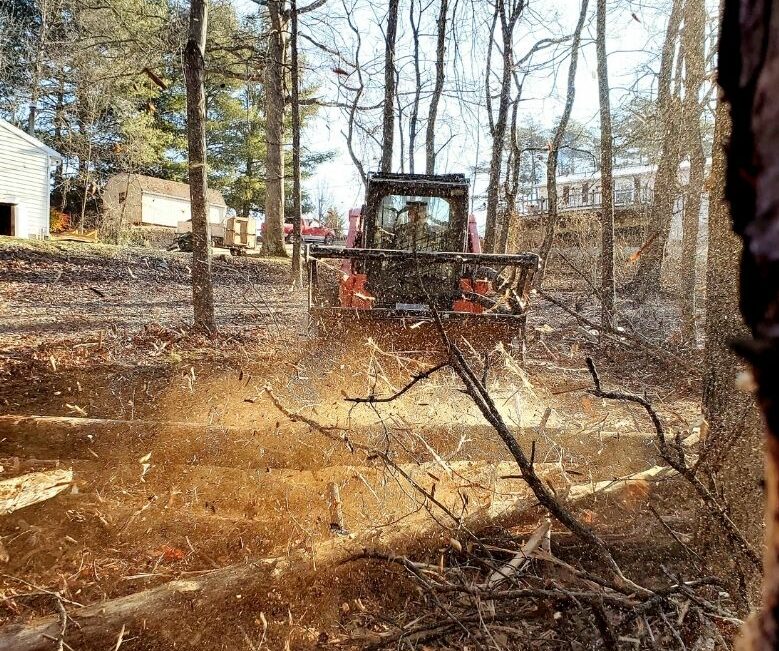 Timber Works' forestry mulching service is a versatile, efficient, and wallet-friendly option for brush clearing. The forestry mulching machine—called a drum—is mounted on the front of a skid steer and can easily handle vegetation, shrubs, stumps, and trees up to 6-8" in diameter. This functionality makes forestry mulching perfect for clearing unwanted flora debris.
This service's flexibility allows clients to select the areas they want to be cleared. Property owners can also mark spots that our forestry mulching tech should avoid. In addition, the mulch left by a forestry mulcher promotes soil health and prevents brush regrowth. This method of clearing also offers benefits such as fire prevention, invasive species control, and more!
Horizontal Grinding Debris Clearing
While forestry mulchers are efficient, they also have size limits to the materials they can process. Such instances call for Timber Works' horizontal grinder, a machine better suited to this task. The grinder's conveyor belt feeds material into the device, which reduces the vegetation to chips and deposits into a pile. The conveyor eliminates any risk of the machine throwing materials out. An efficient process, horizontal grinding is perfect for clearing debris piles, brush, and overgrown land.
Additionally, the device is narrow and maneuverable, making clearing brush safe in urban and suburban settings. A Timber Works employee will operate and load the grinder, so you don't have to worry about anything!
Booking Our Services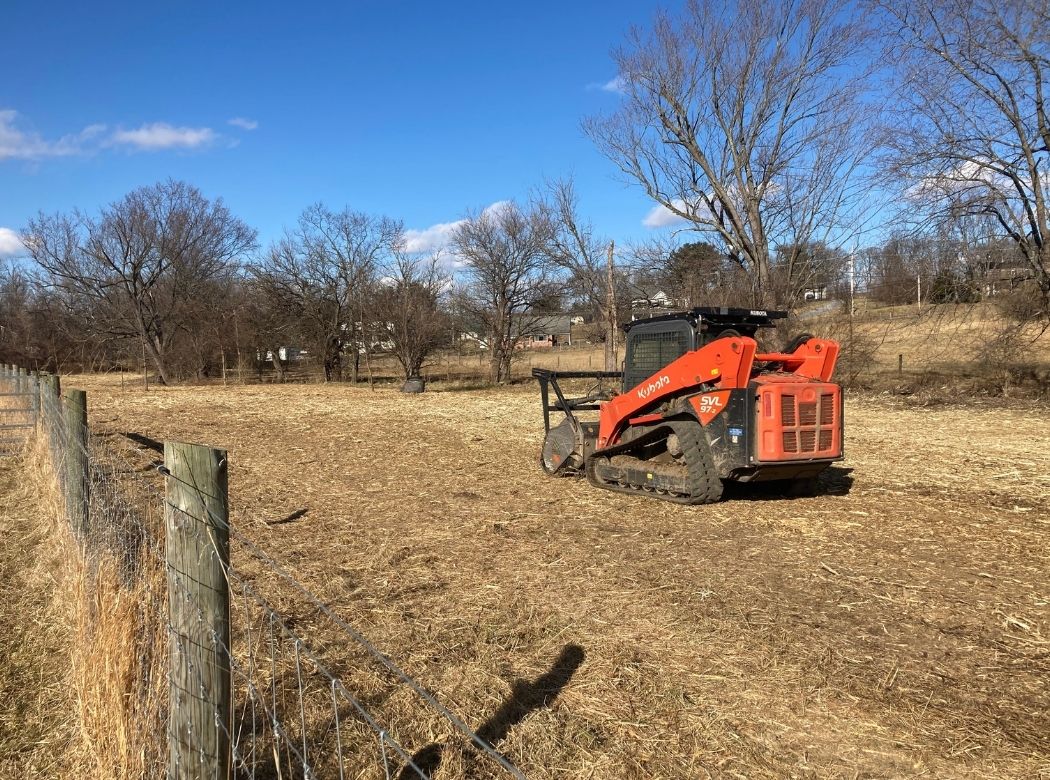 Before Timber Works can start our forestry mulching or horizontal grinding services, you'll meet with one of our estimators. They'll visit your site to evaluate a project timeline, the manpower required, and the most suitable method. After the evaluation, you'll receive a detailed email with a quote for your project and what your brush clearing will consist of. Our estimates are valid until 6 months after the issue date, so our clients have time to consider their options.
After you accept our proposal, our office staff will contact you to schedule the project around your availability. Client satisfaction is our top priority, and we will happily work with you until we reach that threshold.
Affordable Tree Service Available in Delaplane, VA!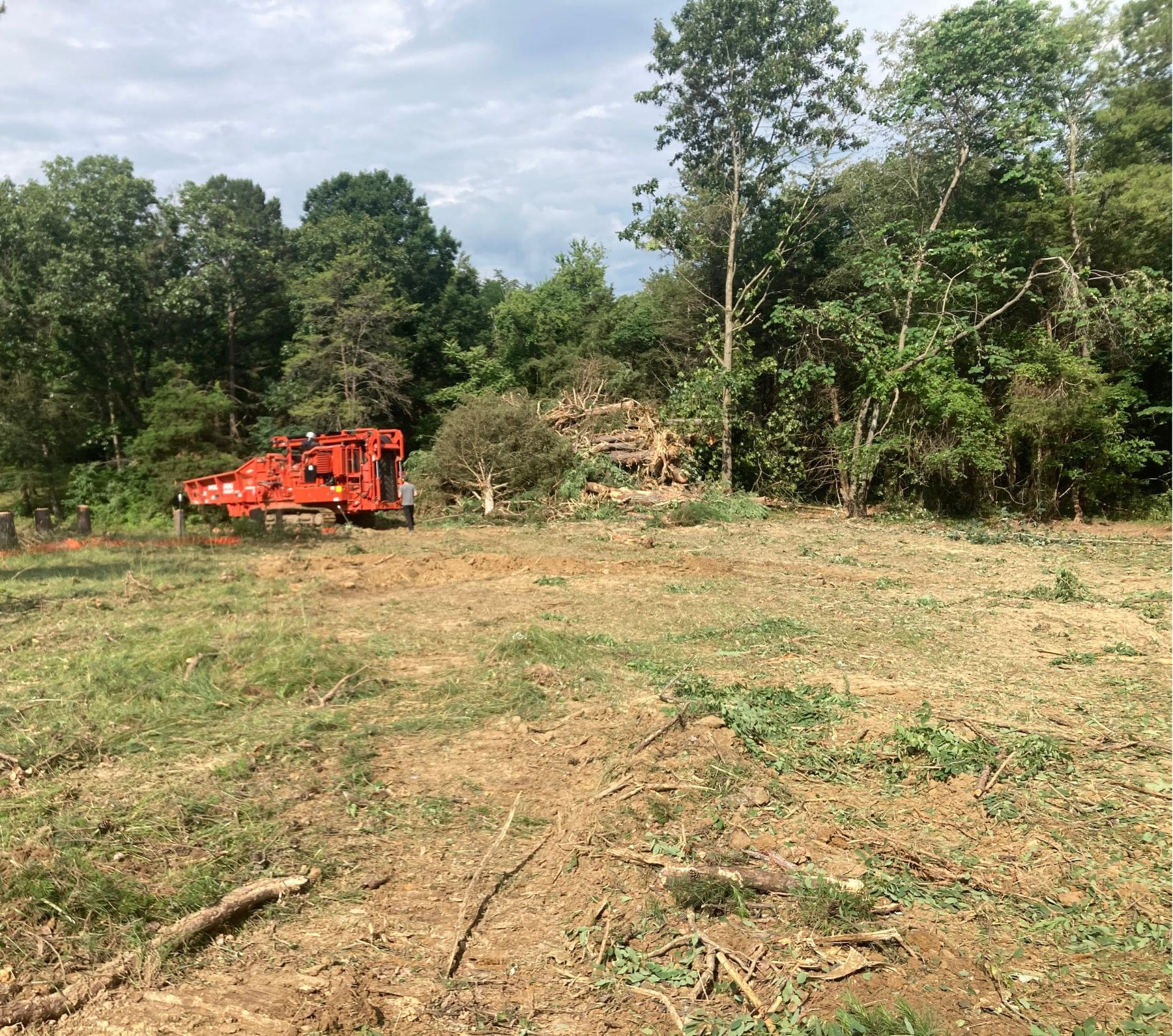 Finding affordable and reliable solutions to clearing brush can be frustrating. Yet Delaplane, VA, residents can turn to Timber Works for just those things. Our brush-clearing services will have your land spotless in no time, and we are just as effective with building site preparation, trail clearing, general land cleanup, and more! Our affordable tree services make clearing brush and land easy and manageable. Call (540) 692-9606 to book a free brush-clearing estimate today!