There are many reasons for choosing to eliminate tree stumps in your yard. There are many factors to take into consideration when determining which method will effectively remove your tree stump. Stump removal and stump grinding are two common techniques used. If you are considering stump grinding services, contact the professionals at Timber Works Tree Care.
At Timber Works Tree Care, we strive to provide you with our proven expertise and friendly service. Our highly trained professionals will exceed your expectations with our great attitudes and strong work ethic. Below we describe the differences between stump grinding and removal:
Stump Grinding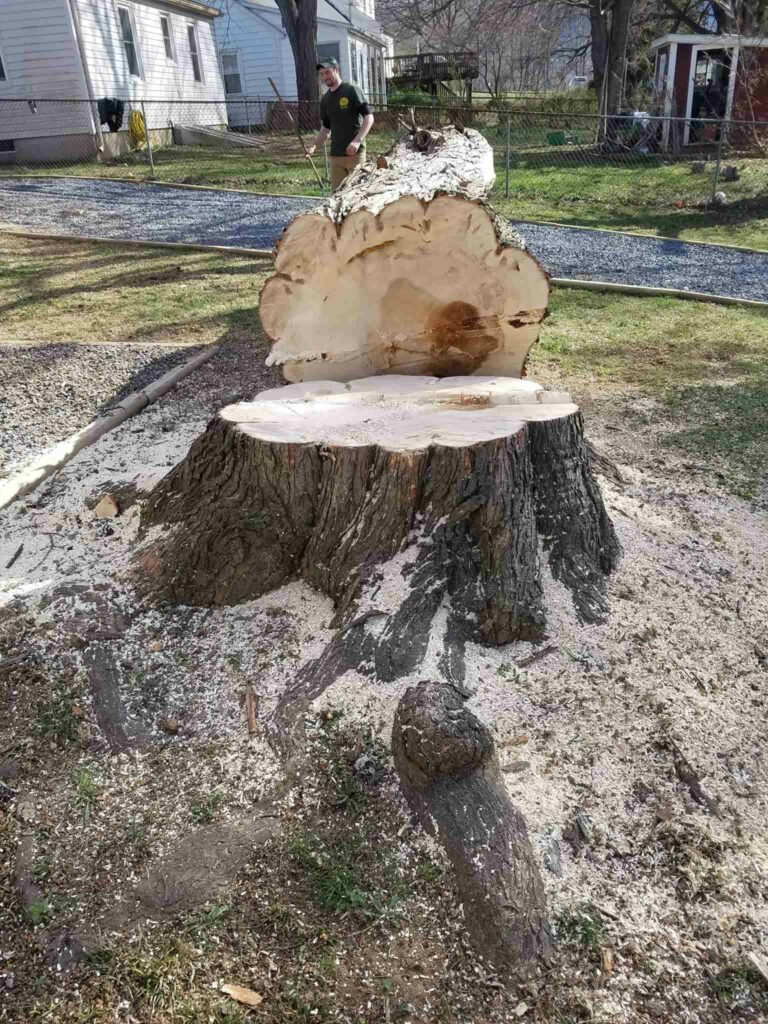 Stump grinding is an intricate process that removes the stump of the tree without removing the root. This is often used when you want to maintain the health of the soil around the tree. A stump grinder mechanically grinds out the stump leaving a fine sawdust as a residue. The root of the tree is left to decay and the residue will eventually mix into the soil. This levels the ground and eliminates the need for extra filling. However, it is not unusual to see sprouts from the root with stump grinding.
One of the advantages of tree stump grinding is that the stump can be ground down to your desired height. Stump grinding is preferred for many reasons due to it being environmentally friendly and it is often cheaper and easier to achieve.
Learn more about DIY Stump Grinding vs. A Professional Stump Grinding Service.
Stump Removal
Professional stump removal involves pulling the stump and roots from the ground with heavy machinery creating a large hole in the ground. This guarantees that there is no chance of regrowth or sprout. However, stump removal damages the environment around the stump because chemicals with a high concentration of potassium nitrate can be used to soften the soil around the stump for easier removal.
Costs
Factors such as the diameter of the stump, age of the tree, soil type, root system, and the number of stumps determine the cost of stump excavation. Generally, for stump removal, it is more expensive than stump grinding. However, it is typically quicker to remove a stump than to grind it.
Replanting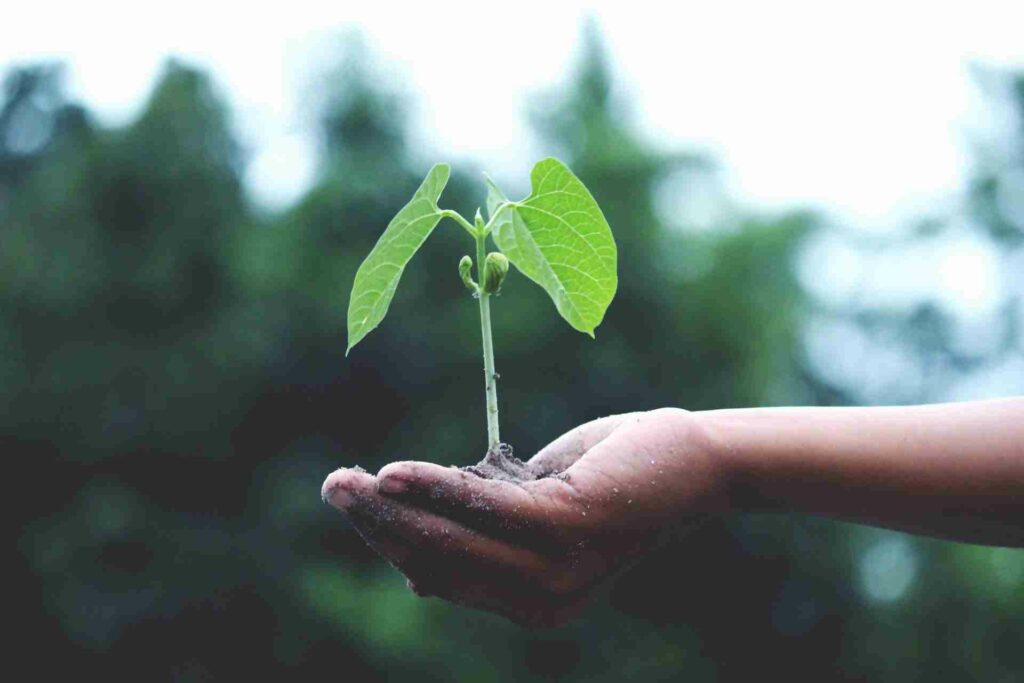 If you want to replant a tree on the same spot, the best option is to remove the stump and root completely. Tree removal clears the surface and ensures that subsequent plantings are free to grow.
Timber Works Tree Care: Exceptional Stump Grinding Services
Removing a stump can become dangerous if not handled by professionals, it is best to hire a professional stump grinding and tree removal company. At Timber Works Tree Care, our experts are highly trained and equipped to handle all your tree needs. We are an all-inclusive tree service company who understands every stage of the timber process from tree maintenance and removal to firewood. Timber Works Tree Care holds itself to high standards of professionalism, aiming for the complete satisfaction of everyone it serves.
Contact us at (540) 317-1705 for your tree needs and receive a free consultation and estimate!