Many homeowners prefer to handle standard maintenance projects themselves because it is easier than hiring a professional service person. Doing so makes sense for simple chores: cleaning a kitchen, changing a lightbulb, mowing a lawn, and so on. However, some tasks—including emergency tree removal—necessitate a professional touch due to their inherent danger, risk of property damage, and potential for wasting time or money. Instead, call an expert tree services provider to protect yourself and your home.
Timber Works Tree Care offers such options to home- and business owners in Bentonville, VA. Our team seeks to provide leading-quality tree care services that our clients trust. Additionally, we prioritize safety by requiring all team members to wear hardhats, service their equipment, communicate during projects, and more. We also cover them with Workers' Compensation and liability insurance. For more information or a free project estimate, call us at (540) 692-9606.
Below, we discuss a few reasons why professionals should handle tree removal on your property:
High Risk of Injury
The most consequential reason you should hire professionals for tree removal is the danger of the task. Among logging and landscaping professionals, for instance, tree felling caused 314 deaths between 2010 and 2020. If such incidents occur among professionals with high-end equipment, then amateurs with outdated gear face even greater risk.
Of course, we cannot overstate the importance of emergency tree services. A dead or damaged tree poses a significant danger to homeowners and passersby. Falling limbs and trunks can lead to injury, while storm damages may create a dangerous situation with a once-stable tree. Such risks make professional expertise all the more important.
High Risk of Property Damage
In addition to the danger of injuries, DIY tree removal puts properties in danger—yours, neighbors', and even the public's. Precision tree felling involves much more than chopping or slicing at the base of a trunk; cuts must occur at specific locations and angles to ensure a tree falls in the desired direction.
If you decide to fell a tree yourself, your homeowner's insurance will not cover any damage you cause. Thus, trying to chop down a tree close to your home or one on a shared property line may bring about enormous expenses. Likewise, removing trees near power lines can end up in a municipal office suing you for damages you cause.
Wastes Time and Money
Most DIY types handle their home maintenance to save themselves time and money. Again, doing so is sensible for non-specialized tasks (or specialized ones for which the homeowner has prior experience). However, their attempt(s) to remove a tree may end up wasting time and money—a liability in tree removal emergency scenarios.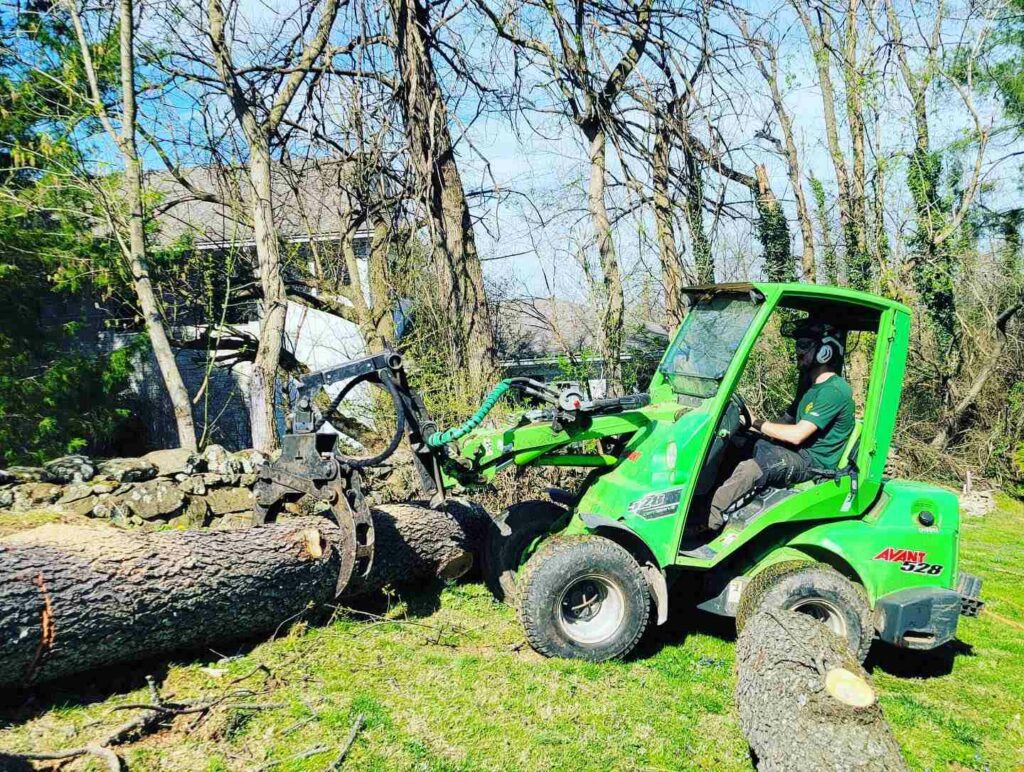 As mentioned, proper tree removal requires sophisticated equipment and knowledge. These things ensure safety, facilitate precision, and ensure job completion. Moreover, Timber Works can handle secondary tasks related to removal, including branch and trunk disposal. We provided a detailed breakdown of factors affecting tree removal cost so that you understand how we reach a final price.
Emergency Tree Removal Available Now in Bentonville, VA!
Rather than risk life, limb, or property damage, turn to Timber Works Tree Care for emergency tree removal services. Our team—operating in Bentonville, VA, and beyond—seeks to raise the bar for the tree service industry by providing outstanding customer service and detailed advice to clients. Moreover, we know that our work makes a difference for all our customers. For more information or to schedule an appointment, call us at (540) 692-9606 or visit our website!